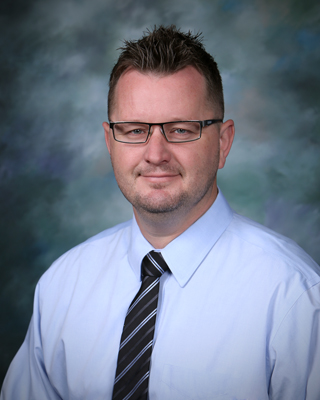 Chad Mabery, Ed.D.
Director of Data, Assessment, and Professional Development
310-318-7345, x5980
cmabery@mbusd.org
Dr. Chad Mabery has served as the Director of Data, Assessment, and Professional Development in the Educational Services Department for MBUSD since 2015. He coordinates district assessment, data & research, curriculum & instruction, and professional development. In addition, Dr. Mabery also currently serves at the Torrance Education Foundation (TEF) President, where he and his family reside. As part TEF,
Dr. Mabery began his career in MBUSD in 1999 as a MBMS mathematics teacher and director of the after school activities program (ASAP). He taught a variety of math classes and levels, but he was most recognized for his work with students who found math challenging. During this time, as the director of the after school activities program (clubs and sports) at MBMS, he more than doubled student participation within the first two years.
Dr. Mabery went on to teach AP Calculus, Algebra, and Integrated Science at North High School in Torrance Unified School District. There, he was moved on to South High School as the student services and curriculum Vice Principal. Later, he was promoted to be the Principal of Richardson Middle School. As principal, Dr. Mabery was honored by the Association of California School Administrators (ACSA) as Secondary Principal of the Year for Region 14. In Torrance USD, Dr. Mabery was recognized as a leader in instructional leadership and innovative learning practices.
Dr. Mabery studied mathematics as an undergraduate at Michigan State University. He earned his doctorate from UCLA in 2012. His published research was on the topic, "Moving Beyond Test Scores: A Study on How to Improve High Performing High Schools." As part of his dissertation research, he collected and analyzed over 100,000 data fields to determine the correlation among student achievement, demographics, and school climate at high socioeconomic status schools. He continues to work with UCLA to support future doctoral candidates. Dr. Mabery has presented at numerous state and national conferences and workshops. His presentations have been on topics, such as personalized learning, social justice in math education, inquiry-based learning, questioning, 21st century skills, and implementing new standards. He was selected to be in the Chinese Bridge Delegation, where he travelled to Beijing and Shannxi in the People's Republic of China with the College Board to collaborate with local educators on student learning. Dr. Mabery is the father of two adorable daughters and husband to Maggie Mabery, the 2015 California Teacher of the Year. He comes from a long line of educators, including his mother who was a special education teacher, his father who was a superintendent, and both who were in the Peace Corps.