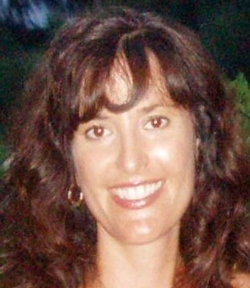 Eighth Grade science teacher Rebecca Allen has been selected as the Manhattan Beach Middle School Teacher of the Year for 2012-2013

Manhattan Beach Middle School Teacher of the Year Rebecca Allen understands that 21st century students have the whole world available to them. For her, an ideal day in her science classroom makes all of her students ponder why. Her goal as an educator is to bring success to as many students as possible and to instill in her eighth graders a passion for learning and science.
Rebecca completed her undergraduate studies in Biology at the University of California Davis and her graduate degree at Pepperdine. She comes from a long line of educators in her family, including her parents who both taught science and other subjects in Manhattan Beach schools for many years. Rebecca loves kids and enjoys the fact that teaching is different every day. She likes incorporating iPads in her classroom and helping her students understand how things work. Congratulations, Rebecca!